ANNOUNCEMENTS
Group News
Wed Mar 22 Sherborn 60th
Celebrate Sherborn's 60th anniversary. food at 7, guest speakers at 8 pm. Pilgrim Church, 25 S. Main St Sherborn MA.
FOB Men's Camping Trip
The Tuesday Friends of Bill men's group in Worcester is hosting a camping trip and visit to the Wilson House June 8-11. See flyer for details.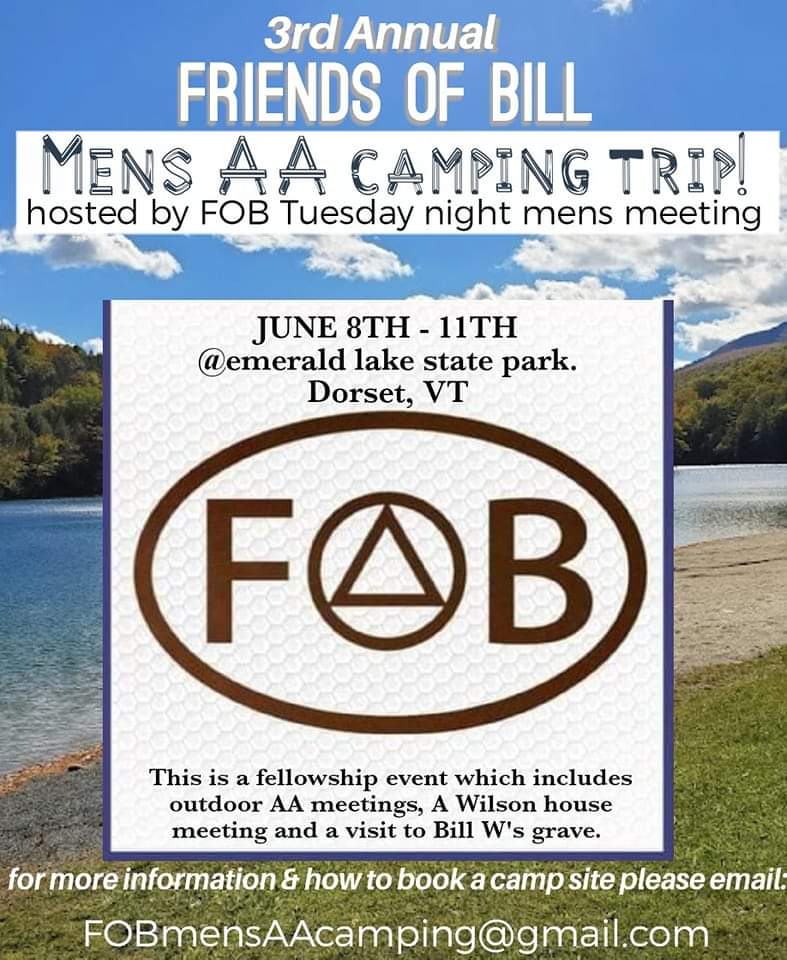 Local | Area News
Sun Mar 26 Area Assembly
Area 30 preconference assembly hosted by District 21. For details see the flyer.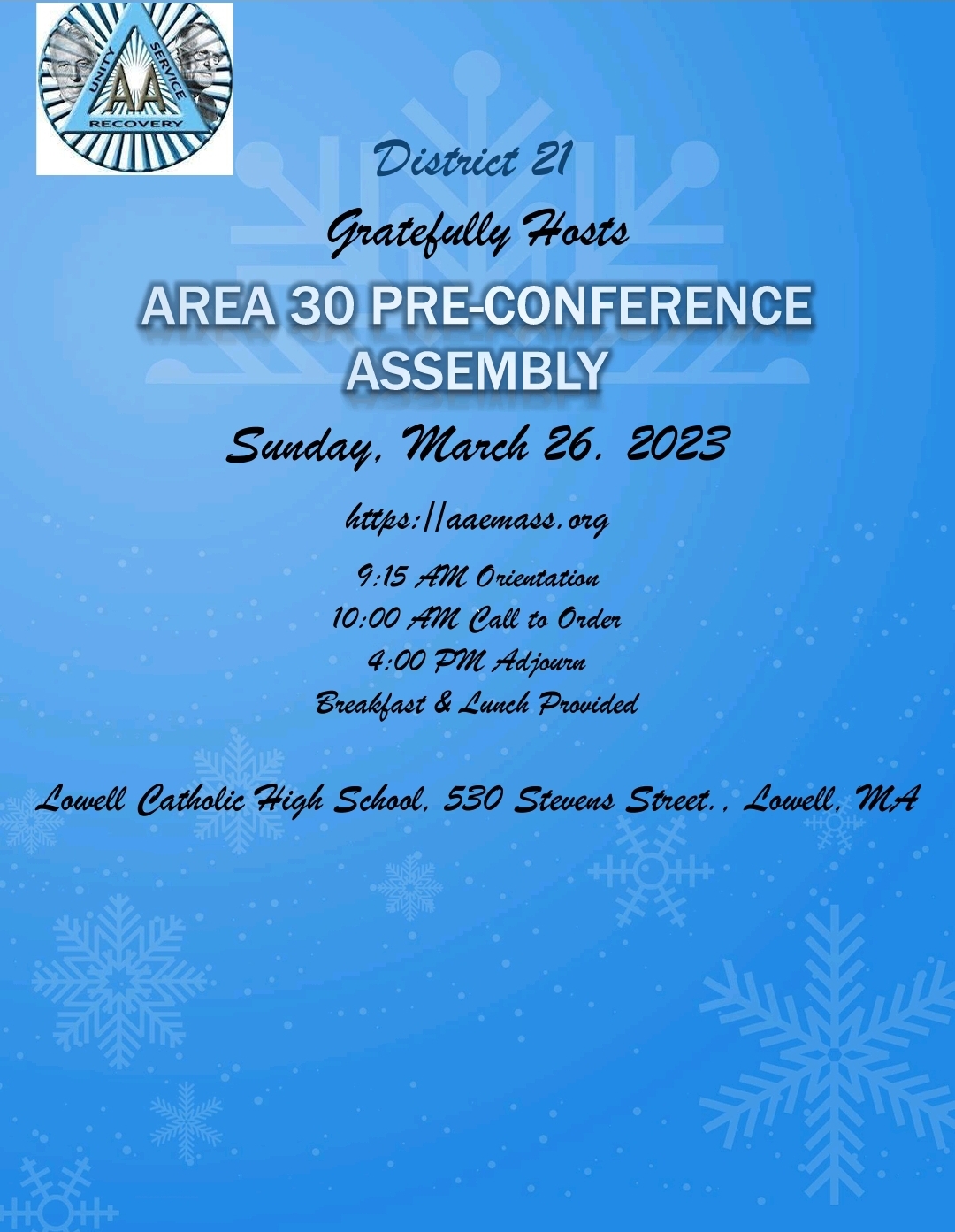 Join NERF 2023 Committee
To join the North East Regional Forum (NERF) Host Committee, please fill out the volunteer form (here). NERF 2023 is being held June 2-4 in Burlington MA. Planning meetings (via Zoom) are on the third Tuesday at 7 p.m. See the calendar at aaemass.org for planning meeting details and see AA.org for information on regional forums.
GSR Quicklinks & Resources
GSR Mobile App

There is an app for GSRs in District 23.
Link to GSR App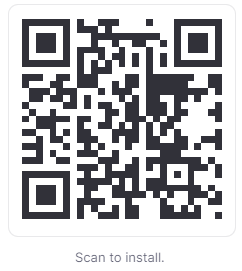 Boston CSC: Monthly Bulletin
For Boston CSC's monthly bulletin: click here
WAI Newsletter: The Beacon
For the most recent issue of WAI's newsletter The Beacon: click here
Area 30 Newsletter The Messenger
For the latest Area 30 newsletter "The Messenger", click here.
73rd GSC Final Agenda Items
A list of agenda items for the 73rd General Service Conference to be held in April 2023: click here